If you're someone who enjoys playing online live dealer blackjack, you'll already know that there are a few different variants out there, with slightly different rules and styles of play. Two of the most common are European blackjack and American blackjack. European blackjack is the most commonly-played variant of blackjack, both in regular casinos and online, and the rules are mostly the same in each casino. American blackjack has more variants, such as Atlantic City Blackjack and Vegas Strip Blackjack.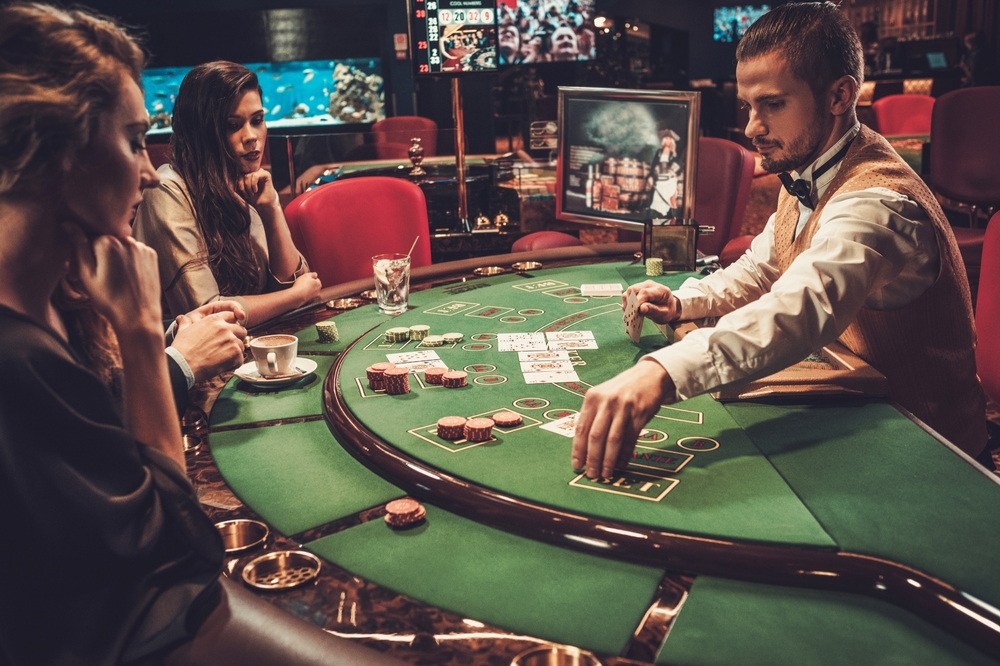 As online blackjack players are from all over the world, it is important to understand the basics of American vs European blackjack, and the differences between the two varieties. This information is vital to avoid confusion and conflicts when a clash in play style comes up mid-game.
Decks and Dealing in American and European blackjack
The first big difference to note is that while in European blackjack only two decks of cards are used, in the American game between six and eight games are used. The larger number of decks means that the house advantage is greater – this is probably a huge factor in why European blackjack is the more popular variant.
The way that the cards are dealt also differs. In American blackjack, the dealer is dealt two cards, one face down (the hole card) and one face up. If the one facing up is an ace, then the player is allowed to check what the face down card is. This is because if it is a 10-point card or a face card (a Jack, Queen or King), then they may instantly have a blackjack, therefore ending the hand before it has really begun. In this case, all players lose their wagers which are collected by the dealer. In European blackjack, there is no hole card, as the player only receives their second card when all players' hands are complete.
Strategy in American vs European Blackjack
As well as the differences in how the game is set up and begun, there are also differences in strategy between the two varieties of blackjack. One of the most important is that in American blackjack there are fewer restrictions on when a player can double down, which is simply when a player doubles their wager if they believe they can beat the dealer. In the European variety, players are only allowed to double down if their hand adds up to nine, ten or eleven, whereas in American blackjack players are able to double down at any time – including after splitting, which we will discuss next.
Splitting is a strategy in which a player divides their initial pair of cards into two different hands. The idea is that this doubles your bet and allows you to win more money, but in European blackjack, there are strict rules governing when you are allowed to split. You are allowed to split once, and can only split when you have two cards with a value of ten (the ten card, or a Jack, Queen or King), Like the rules above on doubling down, the rules on splitting in American blackjack are much less strict. Firstly, in the American variant, you are allowed to split a hand up to three times, allowing for a maximum of four hands. You can also split any pair of cards, whatever their value may be.
Late Surrender in American Blackjack
One of the most interesting and flexible options available when playing an American variety of blackjack is a late surrender. As the name implies, this allows a player to admit defeat after looking at the initial two cards that they are dealt. This is well suited to experienced players who can judge whether it will be possible to win with a particular set of cards. The advantage of doing this is that you lose only 50% of your stake if you concede at this stage, rather than losing the whole later on. This is very different from European blackjack in which there is no option for surrender.
In summary, both American and European blackjack have their advantages and both can be fun to play. The American rules allow the players to be more decisive and aggressive, while the European rules force the player to be more conservative and strategic. You can increase your chance of winning, as well as reducing the chance of confusion while playing, by learning the subtle differences between the two games and how each variant works.