Any gambler or would-be casino patron would be hard pressed to find a casino that doesn't offer any kind of bonus. A quick Google check will instantly inundate the user with promises of a 100% 150% or sometimes even upwards of 250% deposit bonus. These are impressive payouts by any gambler's standards. The prospect of laying out £100 and receiving a staggering £350 in total to play with is a no brainer, isn't it? Not always. Casino bonuses have terms attached to them in nearly all cases. It's not truly a 'cash payout', but noticing what one can and can't do with a casino bonus is the first step towards weeding out the pitiful from the decent.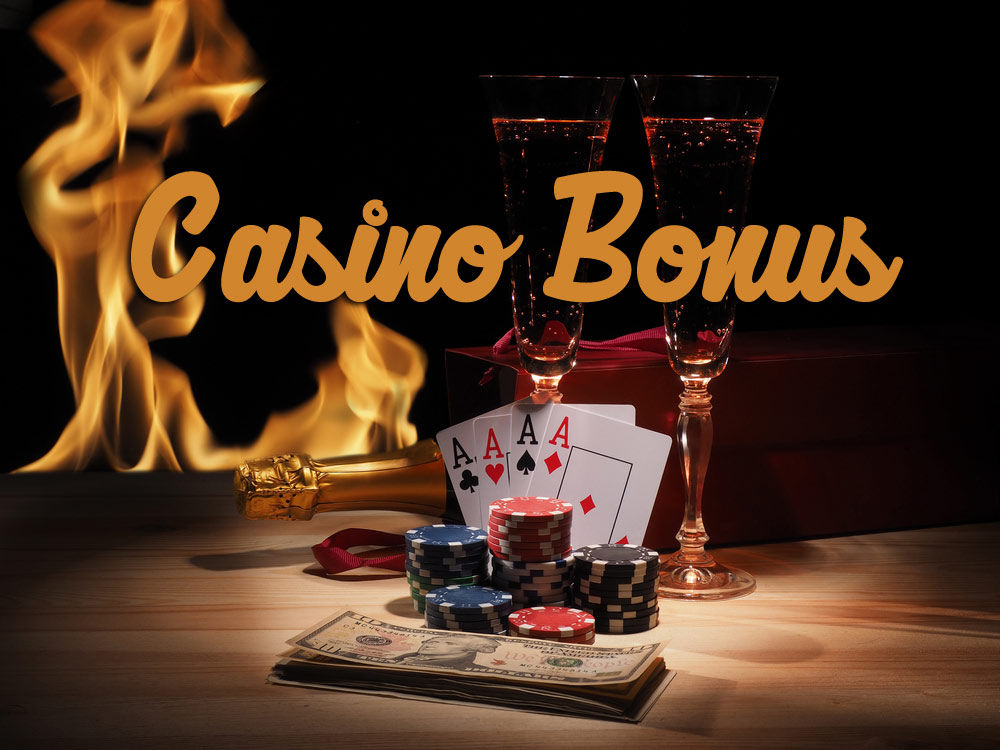 Firstly, how is the bonus awarded? Is it an offer of cash without the need to deposit? If so, then the bonus is normally tied so tightly to the casino's wallet by terms and conditions that the money should be considered 'credit' rather than cash, and no more than a good way to get a feel for the casino's tables and slots. Normally a no deposit bonus will have a wagering requirement of upwards of 30x the amount credited. In effect, if the casino promises a £100 bonus, the bonus wagering requirements will be £3000 before any winnings from the bonus can be withdrawn. It doesn't take a genius to work out the likelihood of that £100 turning into £3000. Fun, but not really a bonus with any attainable winnings attached.
How to use the bonus
The next consideration is how the bonus can be used. Can it be used on all games, or just select slots? On the tables, are there certain versions of Blackjack and poker where the bonus cash cannot be used? Many casinos today are using live tables with real life dealers controlling the cards. These tend to attract more experienced gamers with higher stakes being doled out, and these, for the casino, equate to higher cash turnover. It should therefore come as no surprise that a casino will often bar the bonus balance from being used on live tables or high stakes gaming, as they need that space reserved for players who, with the greatest of respect, are verified as being worth their time.
Bonus with no deposit
It's been previously touched upon that casinos will sometimes give a bonus without the need for a deposit. However, all casino deposit bonus options also need to be whittled down. Those bright, shiny and attractive pop up ads that scream about a new player bonus are often not the casino's best offer….they're just the most heavily advertised. Googling the casino's bonuses may sound like a tedious task but it can pay off. Quit sign up halfway through, or open an account and leave it dormant for two or three days, and the user may find that the casino magically comes up with a better offer. A 100% deposit based online casino bonus suddenly becomes $250 or something else equally mind blowing. There are also a growing number of casinos offering a 'payback' bonus instead of a casino deposit bonus. This basically means that the player does not get any funds to play with instantly, but up to a previously agreed amount, the player can wager their cash, and if they are down at the end of their session, they will receive that amount straight back into their account. However, once again, the policies can differ. Some casinos will return the funds back to the player's card or bank account as real cash (basically a straight refund) whilst others will return it as bonus funds; not withdrawable back, but available for use on some, most or all of the casino's games.
Online casino bonus
The online casino bonus is something that has turned online gambling into a buyer's market. However, just like looking for a new car or house, those at the front are the loudest, but they may not, and often are not, the best offers. Scratching the surface of the casinos and hunting out their lesser advertised bonuses will yield the best results, and these often come from smaller players in the casino world. The largest, most well known establishments do not have to try hard to get new customers; their reputation carries them. Getting friendly with the online casino minnows will ensure that any prospective gambler finds the best bonuses and can play the longest, and in the most fun way, with the least amount of their own money.